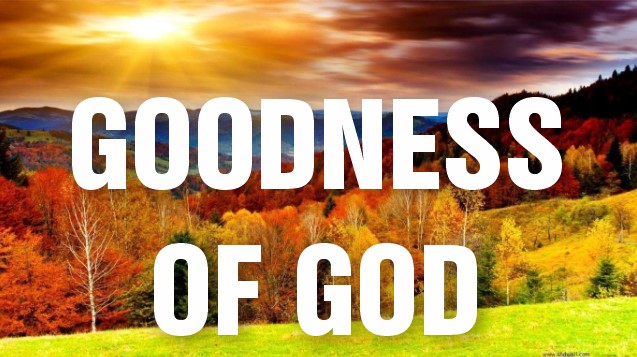 "The Lord is always good. He is always loving and kind, and His faithfulness goes on and on to each succeeding generation." (Psalm 100:5).
In our church, sometimes a speaker would say, "God is good!" And the congregation would respond back, "All the time!" Then the speaker says, "All the time," and again the congregation responds, "God is good!"
Just last Sunday, I shared about the goodness of God. And when I asked the question, "Is God really good all the time?" immediately one of our mother figures responded with confidence, "Yes! God is good all the time!" I am convinced she truly meant that from her heart and it was encouraging. To further emphasize the point, I asked again, "Is God truly good all the time?" then followed up with a few more questions in relation to the first one: "What about the times you were in pain? And what about the times you were depressed, stressed out, worried, or being attacked? Is God still really good during those times as well?"
Psalms is a book in the Bible that is filled with praise and expressions of gratitude. A book where the authors acknowledged the majestic, almighty, sovereign, loving, gracious and merciful God. Many Christians go directly to this area of the Bible in times of depression, discouragement, in troubling times, or in whatever circumstances they may be in. Interestingly, this Book of Psalms is right in the middle of the Bible. Close up the Bible, then open it evenly right in the middle, and you're at the Book of Psalms.
In Psalms 100 verse 5 it speaks about the Goodness of God. It says, "The Lord is always good. He is always loving and kind, and His faithfulness goes on and on to each succeeding generation." The Bible confirms that God is good ALWAYS. He is good all the time.
Now, how can this be true? How can this be true in my life?
Verse 1 demonstrates what the proper attitude should be when we approach toward God in worship – with a joyful heart and to serve Him with gladness. And focusing on His goodness results in our songs of praise. We worship the Lord not out of obligation, but we worship and serve Him willingly and with joy. The Lord sees the heart and doesn't accept a heart that comes with grudges, feelings of burden, or obligation. He accepts a joyful heart.
Don't forget to give thanks to God. For He is good all the time!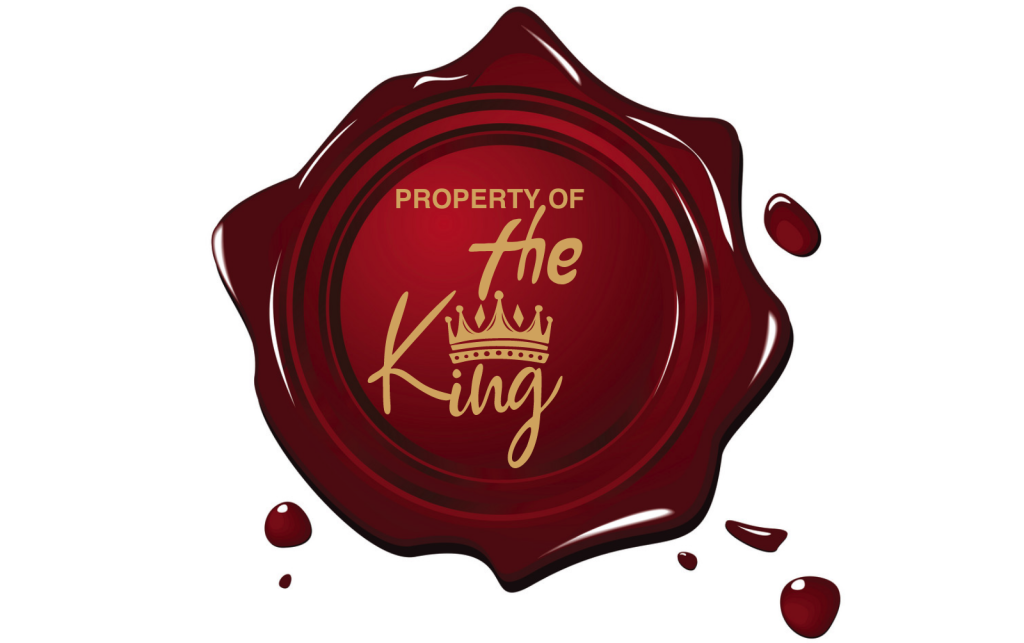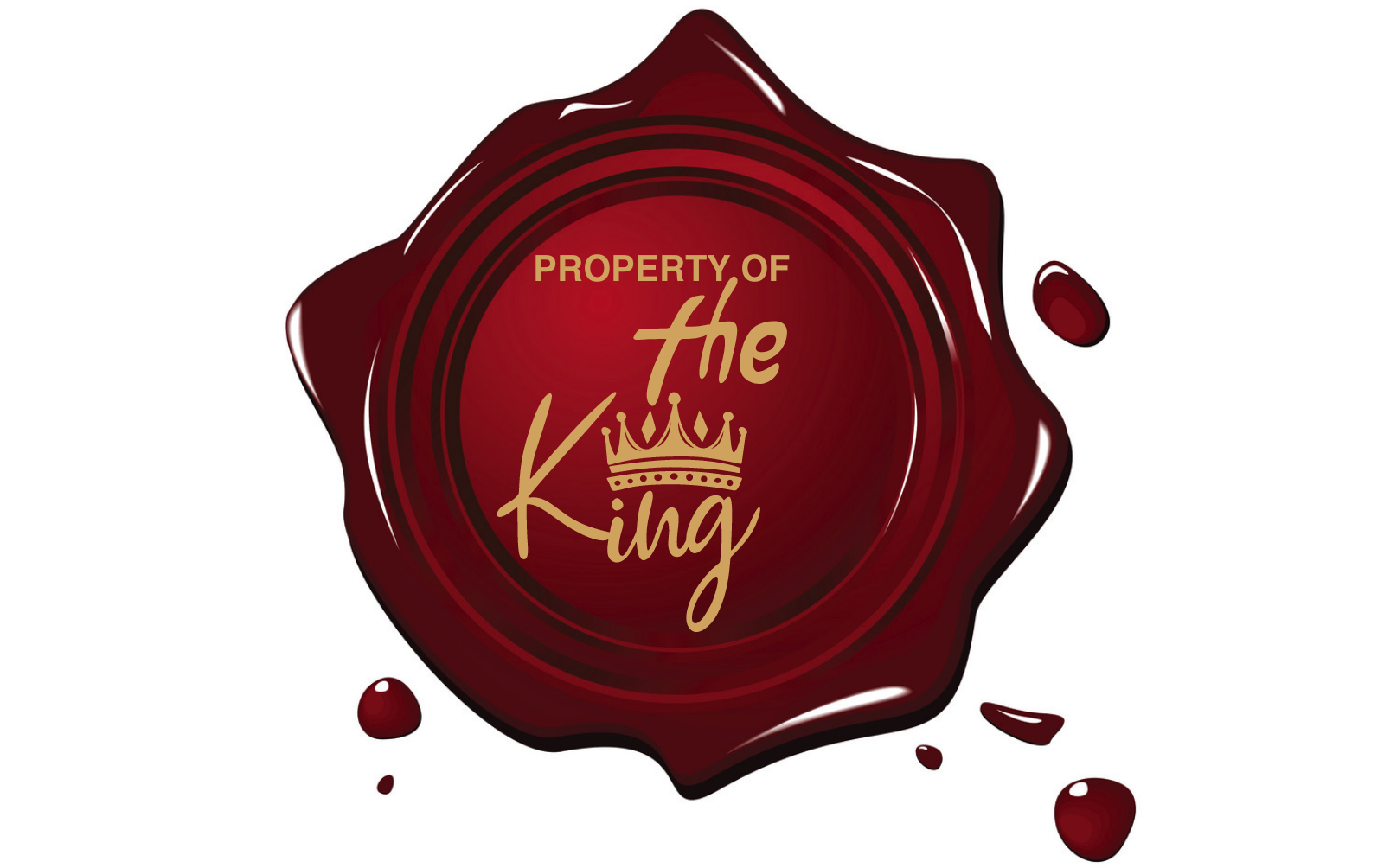 Today, I want to talk to you about Seal. I know that the first thing that may cross the mind of those that live in San Diego, would be the seals found at the La Jolla Coves. No, I'm not going to talk about that kind of seals. But I will talk about the seal being used in securing or protecting something.
The word "Sealed" in the New Testament means, "to stamp with a private mark." If the seal is broken, the receiving party will know that the seal has been tampered or read by someone other than the sealer.
The Apostle Paul speaks of the Seal of God in 2 Timothy Chapter 2. After Paul preached the Gospel of Jesus Christ, many responded, and churches were built. And those who believed knew that, simply by God's grace, they were being saved through their faith in the finished work of Jesus Christ on the cross, not of their works, but a gift of God.
After the churches were being established, Paul would move on to other cities to further spreading the Gospel of Jesus Christ and building churches. And while he's away, false prophets would come into the churches that he had built and began circulating false doctrines. Paul was very concern about the churches, so here, he offers encouragement to Timothy where he says, "Nevertheless, the solid foundation of God stands, having this seal: "The Lord knows those who are His…" (2 Timothy 2:19). Basically, what Paul is telling Tim., I'm troubled, I'm concerned. Nevertheless, the solid foundation of God stands, God knows those who are His.
When a person accepted Christ as Lord and Savior, God deposits His Spirit in the heart of the new believer. The Holy Spirit is referred to as the "deposit," "seal" in the life of a believer after being justified through faith in Jesus Christ. God anointed us and set His seal of ownership on us as His sons and daughters and put His Spirit in us as a deposit, guaranteeing what is to come.
"On Him God the Father has placed His seal of approval" (John 6:27). Those who put their faith in Christ possess the Seal of God. Paul encourages Timothy that the solid foundation of God stands with this seal, "the Lord knows those who are His."
As God's children, we are sealed by God's Spirit, being adopted into God's family as sons and daughters. The Bible says that if we are God's children, then we are heirs of God and co-heirs with Christ, John 8:17. Imagine that! Wow! We should be humbled and filled with much gratitude and adoration. Our Lord Jesus Himself says in John 10:28-29, "And I give them eternal life, and they shall never perish; neither shall anyone snatch them out of My hand. My Father, who has given them to Me, is greater than all; and no one is able to snatch them out of My Father's hand. The Father and I are one." In other words, God knows if you are His. And if you are, you are secure in God's hand! Is there anything better than that? Such a comforting knowledge.
What is your response to this goodness of God?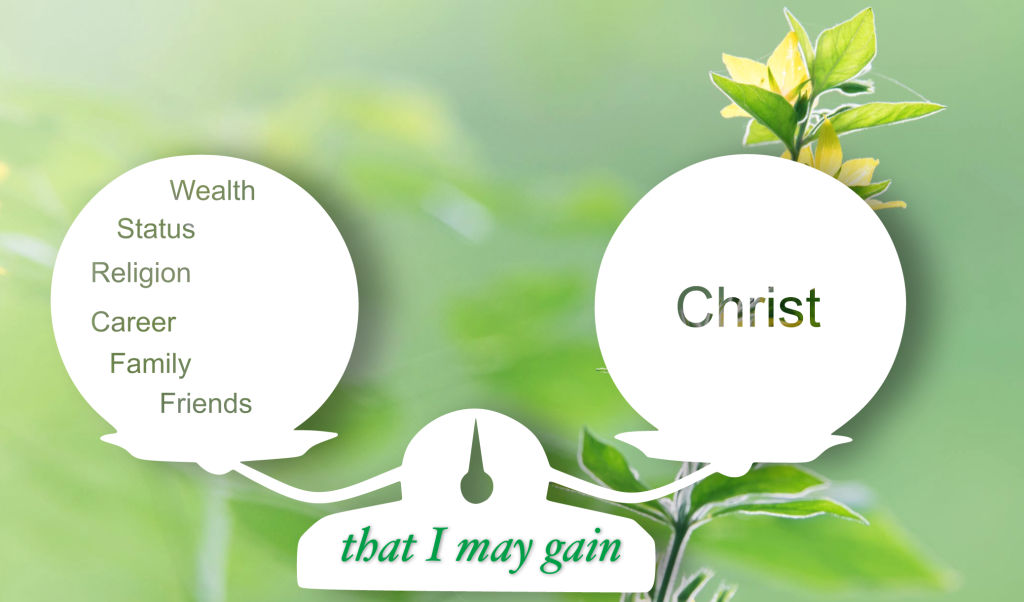 Prior to conversion, the Apostle Paul lived a life of self-righteousness. He felt that it was righteous in the eyes of God by keeping the Law of God. His heritage as a Jew or his position as a Pharisee or his religious zeal, all of these things combined, he thought made him righteous in the sight of God. All of these things he initially thought were great assets to his life.
But one day, a radical transformation took place in his life. He encountered Jesus on the road to Damascus (Acts Chapter 9). From that moment on, he's never been the same. All the things of his life that he held at such high esteem, they became meaningless. All the past passions of his life seemed pointless.
"Yet indeed I also count all things loss for the excellence of the knowledge of Christ Jesus my Lord, for whom I have suffered the loss of all things, and count them as rubbish, that I may gain Christ," (Philippians 3:8).
To Paul, nothing else matters in comparison to gaining Christ in his life. This included his religion, status, family, friends, wealth and so on. His ultimate focus is on gaining Christ in his life. What can be more important than having Christ and being secured for eternity.
In writing to the Romans in the 8th Chapter, verse 38-39, Paul writes, "…nothing will be able to separate us from the love of God in Christ Jesus." That is security! Nothing! No angels, no powers, no things present nor things to come, nor height nor depth, or any created being shall be able to separate us from that love of God in Christ Jesus.  That should bring a feeling of joy, peace, and satisfaction to anyone who has lost and is continually losing things for the sake of Christ.
Paul gave them all up, all that he once cherished in his life.  In fact, called them all rubbish in comparison to gaining Christ in his life.
Jesus Himself said, "He who finds his life will lose it, and he who loses his life for My sake will find it," (Matthew 10:39).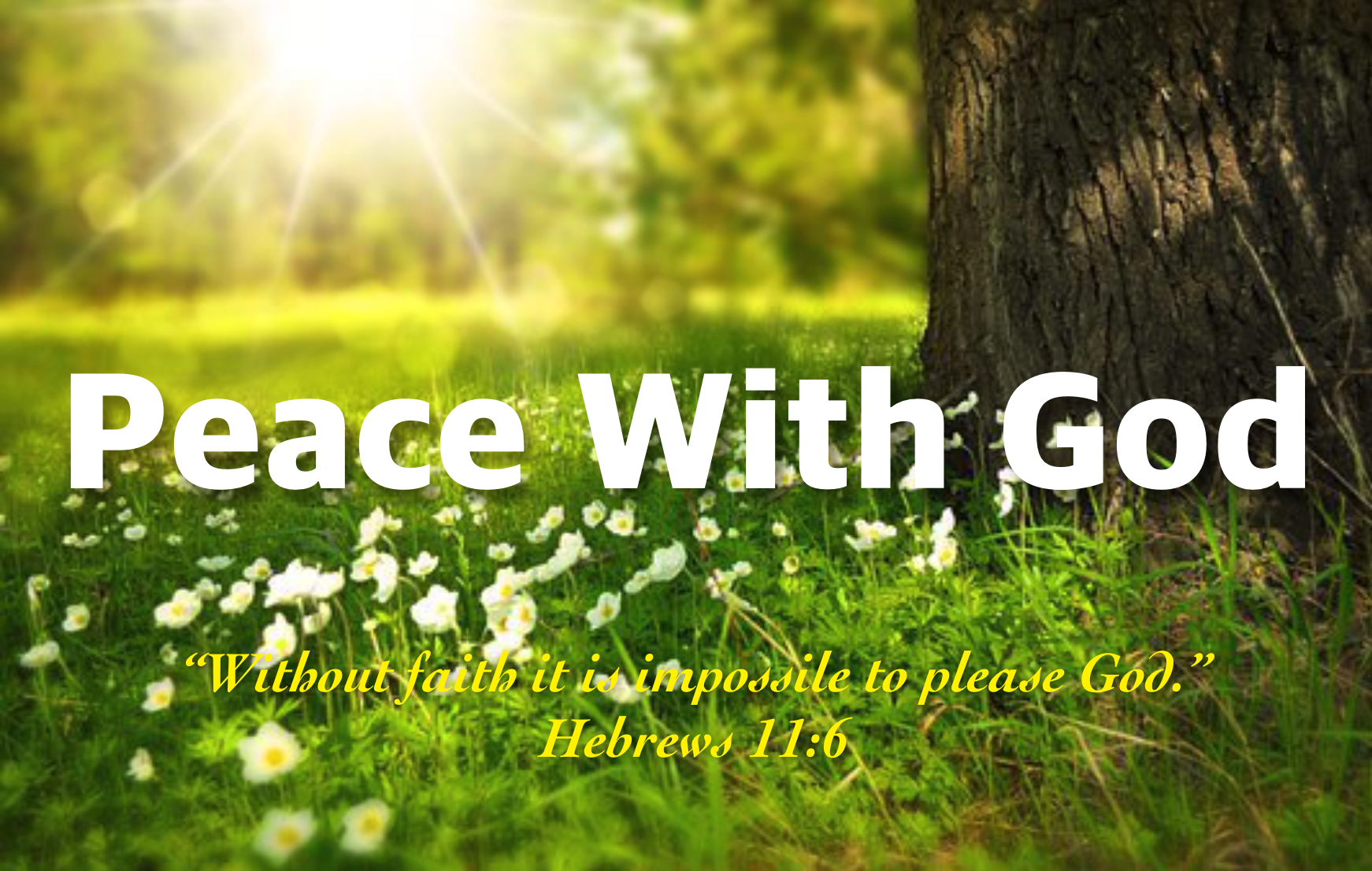 "Without FAITH it is impossible to please God," Hebrews 11:6. Yes, that is the truth. Because sin came into the world through one man, and death through sin. In this way, death spread to all because we're all sinners. In other words, we are enemies of God because of sin. We are eternally separated from God.
Therefore, a peace treaty is necessary to make peace again with God, and it is through faith. "Therefore, since we have been justified through FAITH, we have peace with God through our Lord Jesus," (Romans 5:1).
But what is FAITH? It is an assurance of this hope for, the evidence of things unseen. Godly men and women in the Old Testament were accounted righteous by God, not by good works they did, simply believing in God. (Read Hebrews 11).
How do I have faith? Faith comes by hearing, and hearing by the Word of God." (Read Romans 10).
Being saved is a gift of God. "For by grace you have been saved through FAITH, and that is not of ourselves, it is the gift of God. Not of works, so that no one would boast," (Ephesians 2:8-9).
The only peace treaty we could have is through faith in the finished work of Jesus Christ. Without FAITH, it is impossible to please God.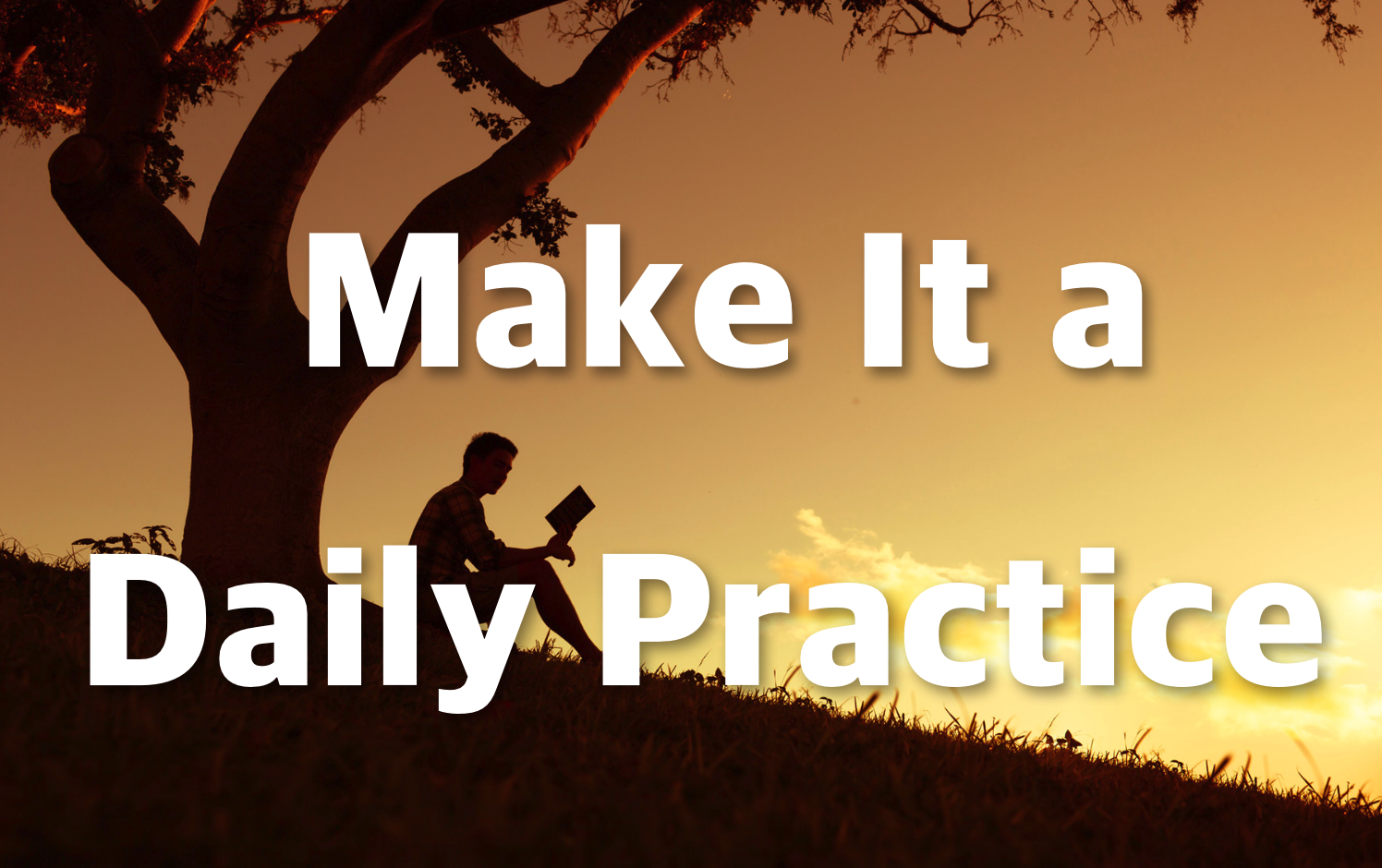 If you are a child of God, make it a daily practice to start off your day in the Word. Before you get to the bad news, read first of the Good News (Bible). The bad news will always be there. In fact, there won't be a day that goes by without bad news.
If you are like me, I love reading the news on a daily basis. And I have a tendency to grab my smartphone and browse away reading my messages, emails, and see what's going on in the news or on social media. By the time I realized, I've already spent an hour or two doing just that. And there is nothing wrong of being informative. However, bad news and negativity on social media could ruin your day, obviously. That is why I am reminding myself and am encouraging you, if you are a child of God, to first read the Word, then you will have a good perspective of what you may encounter during the day. Begin your day off in the Word.
"Thy Word is a lamp unto my feet and a light onto my path," Psalm 119:105.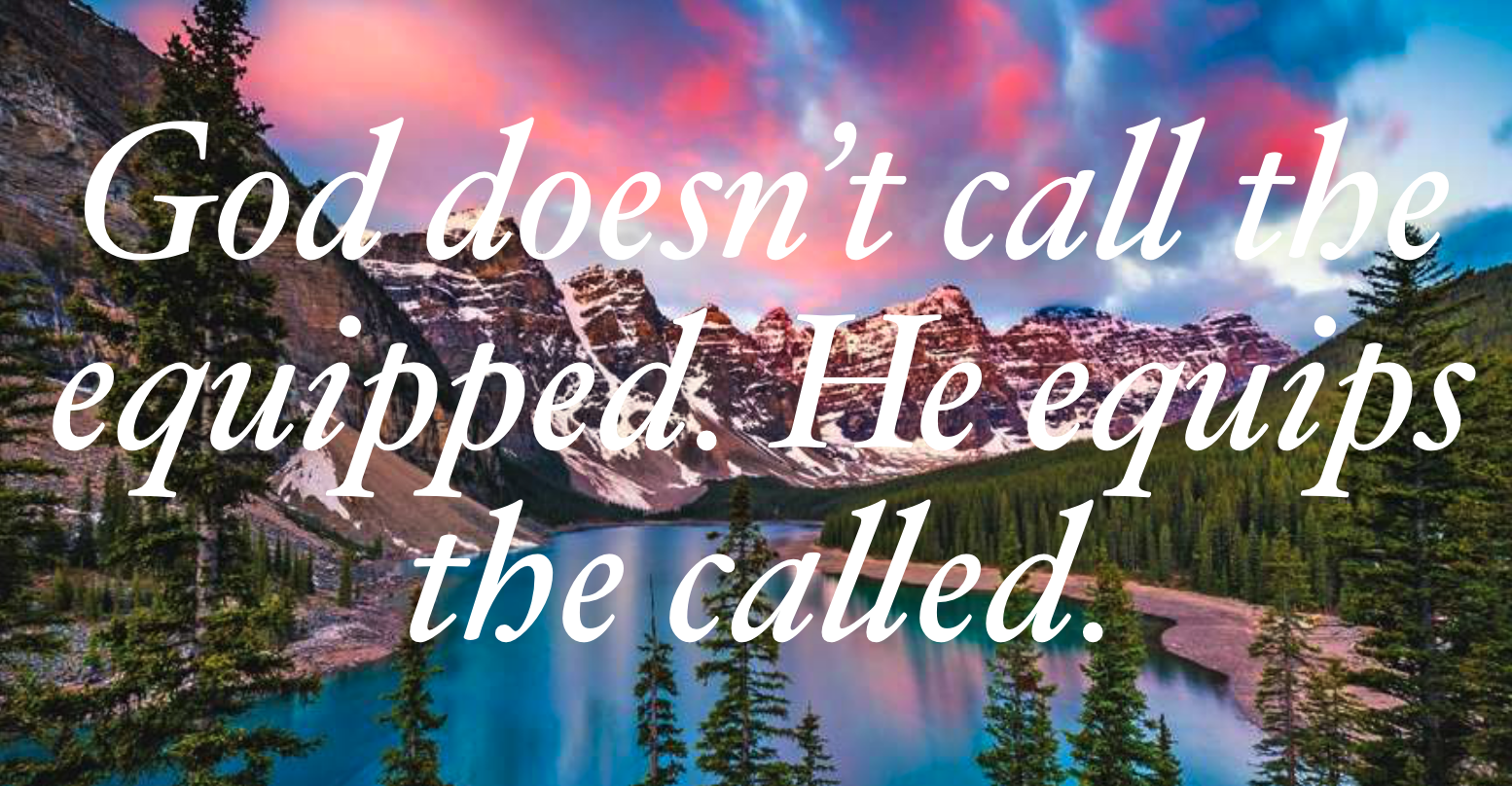 God Doesn't Call The Equipped. He Equips The Called.
When God calls, He equips, empowers and provides. We are earthen vessels entrusted with the treasure. The Lord doesn't need our equipments, He doesn't need our power nor what we can provide. He simply needs our obedience.
One of my most used verses is Ephesians 2:10, "For we are God's workmanship created in Christ Jesus for good works, which God prepared beforehand that we should walk in them."
We arrived on planet heart with divine purposes. Don't be sidetracked by the wisdom of the world. When He calls, say, "Speak Lord, for your servant is listening."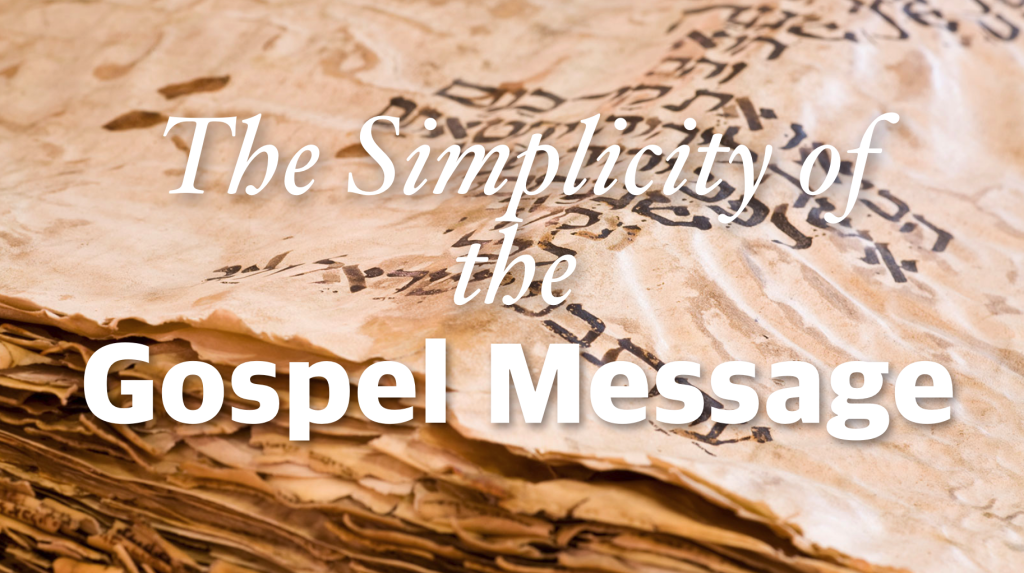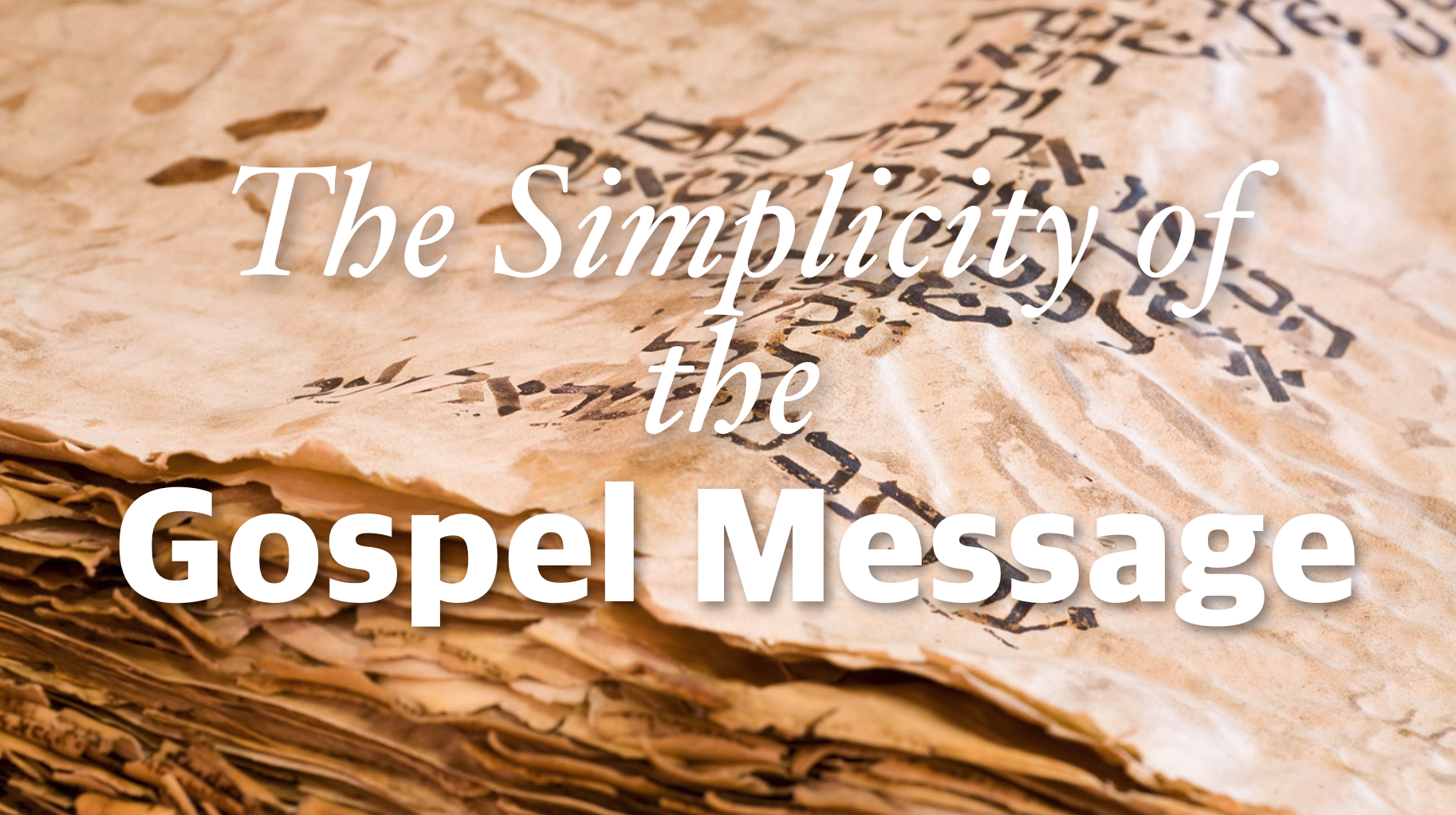 The Simplicity Of The Gospel Message
"And I, brethren, when I came to you, did not come with eloquence of speech or of wisdom declaring to you the testimony of God. For I determined not to know anything among you except Jesus Christ and Him crucified," (1 Corinthians 2:1-2).
When the Apostle Paul first arrived in Corinth, he preached the Gospel Message, people responded, the church was planted, they knew that they were being saved by grace, they were justified by faith through Christ. In writing to the Galatians, the Apostle Paul was greatly concerned about the churches, how they have turned away so quickly from Him who called them in the grace of Christ to a different gospel, Galatians 1:6. Here in 1 Corinthians in the first chapter, he wrote and reminded the church to think back to when he first came to them, think back to how they were being saved. Was it a result of living under the bondage of the Law, was it by works or following some religious rituals? He wrote that he did not come with eloquence of speech, that he was determined not to know anything else among them except Jesus Christ and Him crucified. He wanted the people to hear the simplicity of the Gospel, nothing else.
As ministers of the Gospel, we can be careless by attempting to add styles, persuasive and eloquence of speeches, or adding steps or religious rituals that people would go through in order to fully have salvation. Salvation is not attained by works or steps that man needs to go through, it is simply a gift of God, Ephesians 2:8-9. You have been saved through faith in Jesus Christ, believing in the finished work of Christ on the Cross of Calvary. For by grace, you have been saved through faith, and that not of yourselves, it is the gift of God, not of works, lest anyone should boast," (Ephesians 2:8-9).
"I do not set aside the grace of God; for if righteousness comes through the law, then Christ died in vain," (Galatians 2:21).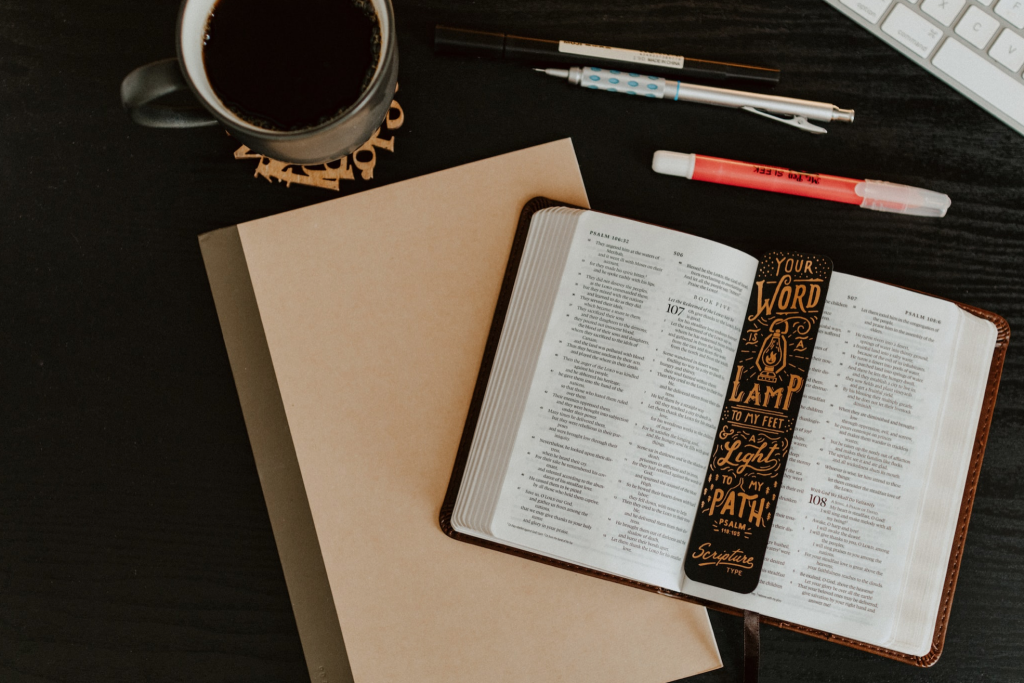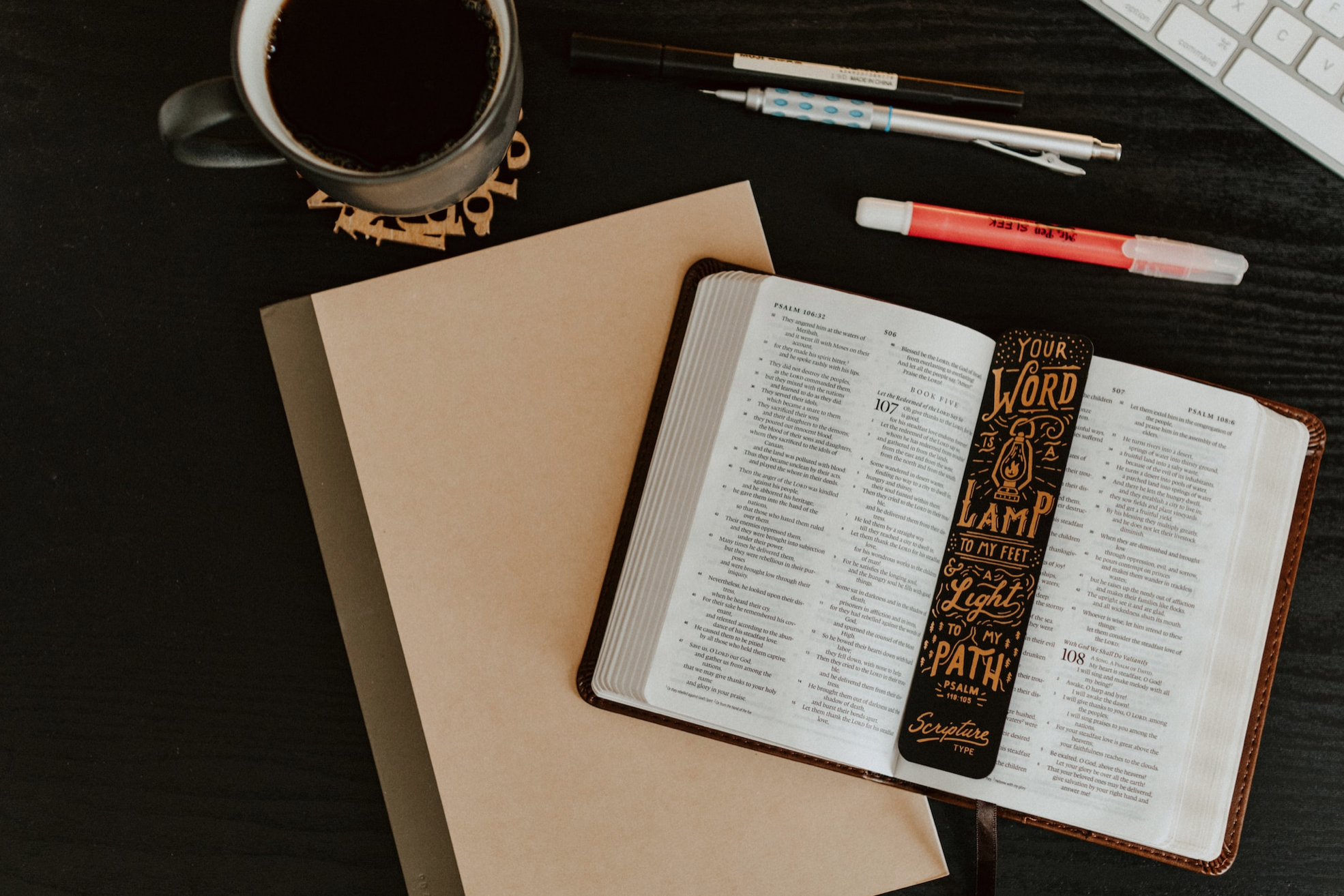 Why Should I Study the Bible?
The Bible is literally "God's breathed," 2 Timothy 3:16. In other words, it is God's very own words to us.
Going through life without the Bible would be like trying to get to a destination in the darkness of night without a gps or a shedding of light to lightens the path.
It is true, the Bible is about life, but it is beyond that. It is about our Lord Jesus Christ from Genesis 1:1 to Revelation 22:21. In order to see through life's path in this world, you need to have a light, and Jesus Christ is the true light of the world.
"Thy Word is a lamp unto my feet, and a light unto my path," (Psalm 119:105)
Delight in His Law and meditate on it day and night. We need it in this dark and fallen world.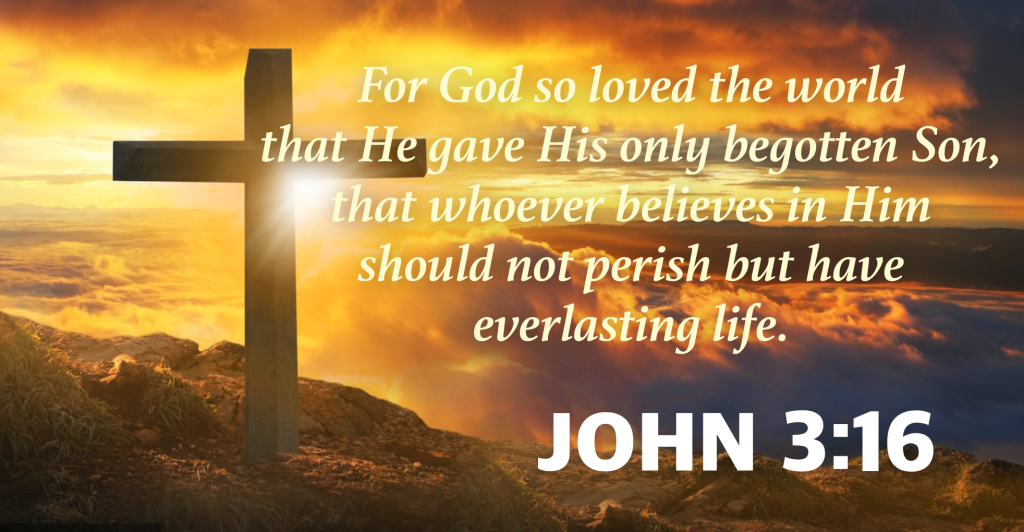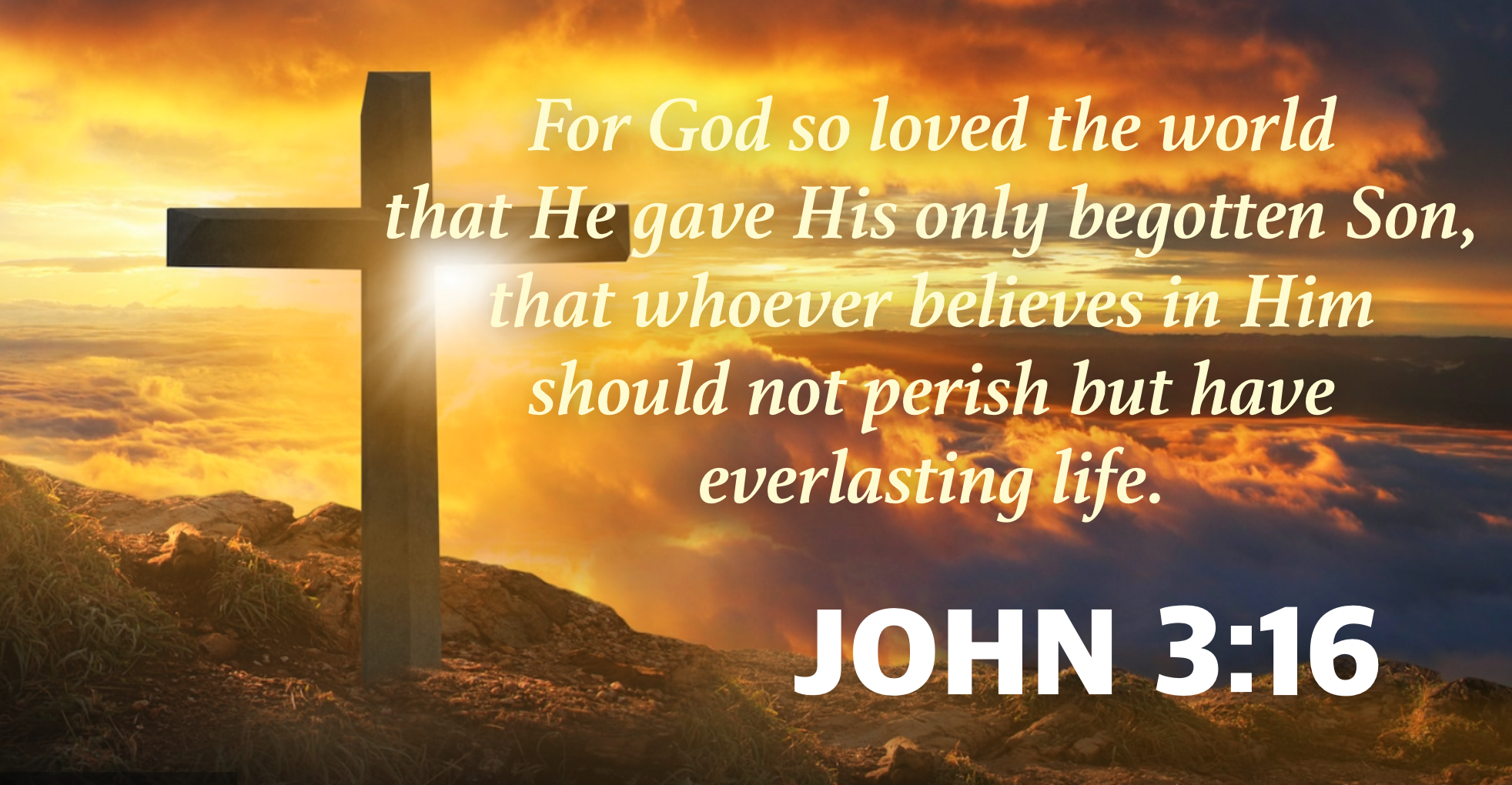 One True Love You Can Count On
We have heard love expressed in so many ways by many. It becomes so norm to us that sometimes we say it without no deep affection behind it. Or some may sincerely say it with deep affection. However, when things don't go well, that love is nowhere to be found.
But there is one true love we can truly depend on, it is an unconditional and lasting love. In fact, the Bible says there is no end to it, once you're in, you are locked in for eternity.
"For I am persuaded that neither death nor life, no angels nor principalities nor powers, no things present nor things to come, nor height nor depth, no any other created things, shall be able to separate us from the love of God which is in Christ Jesus our Lord," (Romans 8:38-39).
"Certainly the faithful love of the Lord hasn't ended; certainly God's compassion isn't through! They are renewed every morning. Great is your faithful." (Lamentations 3:22-23).
This love of God is not just by word, but it is demonstrated through Jesus Christ on the cross. "For God so loved the world that He gave His only begotten Son, that whoever believes in Him should not perish but have everlasting life," (John 3:16).

"If anyone is in Christ, he is a new creation; old things have passed away; behold, all things have become new," (2 Corinthians 5:17). In other words, the passions of the worldly life that the old self used to enjoy, they are now things of the past. The new regenerated person in Christ is now embracing the new life in Christ. Things of the past are beginning to fade out as the person is growing by yielding to the leading of the Spirit of God within his or her life.
In 1 Timothy 6:11-12, we learned of the Apostle's advice to young Timothy, "But you, O man of God, flee these things and pursue righteousness, godliness, faith, love, patience, gentleness. Fight the good fight of faith, lay hold on eternal life, to which you were called and have confessed the good confession in the presence of many witnesses."
Question to ask, how do we know if a person is truly a godly person? We can know by seeing that person running away from things that would endanger him or make him ineffective as a servant of Jesus Christ.
Timothy was called not to be a worldly man, but a godly man. That is why Paul started out in verse 11 by saying, "But you, o man of God…"
Nearing the end of his life as he was about to pass on the baton to Timothy, Paul knew the challenges that Timothy would be facing. Hence, he felt the need to encourage young Timothy to be strong as a young man in the ministry.
He further wrote in his second letter to Timothy, "Flee also youthful lusts; but pursue righteousness, faith, love, peace with those who call on the Lord out of a pure heart," (2 Timothy 2:22).
You could learn more of it in Acts 16, but for the sake of understanding, a brief history for how this strong relationship had begun between Paul and Timothy. Timothy was proven to be so trustworthy that Paul sent him as a representative to the churches he was concerned about (1 Thessalonians 3:2; Philippians 2:19). Paul referred to Timothy as "my son in the faith" (1 Timothy 1:2, 18; 2 Timothy 1:2). Paul was impressed by this young man's faith and love of God that he picked him up in Lystra on his second missionary journey. Timothy's mother was a Jewish, but his father was Greek. Although Timothy was free in Christ and he knew that circumcision was not necessary for salvation, yet he allowed himself to be circumcised to rid of anything that might be of hindrance to the effectiveness of the ministry toward the Jews. In writing to the Corinthians, the Apostle Paul wrote, "For though I am free from all men, I have made myself a servant to all, that I might win the more; and to the Jews I became as a Jew, that I might win Jews; to those who are under the law, as under the law, that I might win those who are under the law; to those without law, as without law (not being without law toward God, but under law toward Christ), that I might win those who are without law, to the weak I became as weak, that I might win the weak. I have become all things to all men, that I might by all means save some," (1 Corinthians 9:19-23).
Do you have a desire to be a man or a woman of God, a person who seeks to live a godly life?
Paul wrote in verse 11, "But you o man of God, flee, run away from these things. The word flee means to run away to seek safety or escape something, safe from danger. Flee is a continual way of life for a child of God. It is not an option. If you're going to be a godly man or woman, you need to continually runaway from those things that would lead you away from Jesus Christ.
A good example in the Bible is the story of Joseph in Genesis 39. When he was confronted by Potiphar's wife, and when he was given the opportunity to sin, he ran in the opposite direction. Sin will always hinder the work of God's Spirit within your life. It will always rob you of the blessings that God desires to give to you. The blessing of His peace, His joy, the blessing of assurance and comfort.
The Bible tells us that when desire has conceived, it gives birth to sin and sin when it is full grown, brings forth death. Therefore, if it brings death, run away from it.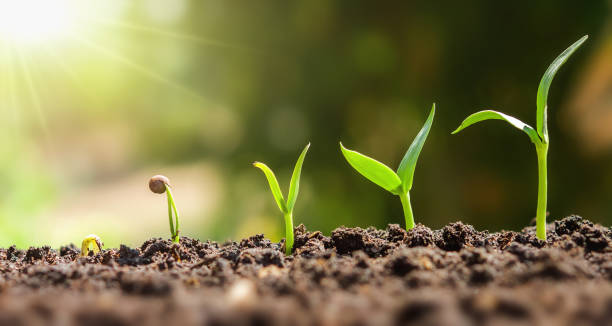 The Lord Added To The Church Daily
"They devoted themselves to the apostles' teaching and to fellowship, to the breaking of bread and to prayer.  Everyone was filled with awe at the many wonders and signs performed by the apostles.  All the believers were together and had everything in common.  They sold property and possessions to give to anyone who had need.  Every day they continued to meet together in the temple courts.  They broke bread in their homes and ate together with glad and sincere hearts, praising God and enjoying the favor of all the people.  And the Lord added to their number daily those who were being saved." (Acts 2:42-47)
The church (Body of Christ) is inseparable. We need each other and there is no better time to be together as now in consideration of the hostility around us.
As a church, we are the light of the world, like a city on a hilltop that cannot be hidden. The light deems when we are not together. But there is power when we are united and of one accord because we are together connecting to the true light, who is Jesus Christ Himself.
The writer of Hebrews in the 10th chapter writes, "And let us not neglect our meeting together as some people do, but encourage one another, especially now that the day of his return is drawing near," (Hebrews 10:25).
Why there was such a daily growth to the First Century Church as recorded in the Book of Acts in the 2nd chapter. There is power and growth when believers are united and are in one accord.
Some take-aways from this passage are, the believers continued steadfastly in the apostles' doctrine and in the breaking of bread and prayers. And as a result, fear of the Lord came upon them, and many wonders and signs were performed by the apostles and all that believed were together and had all things in common.  Verse 47 says, "And the Lord added to the church daily such as should be saved."
I encourage the church (the Body of Christ) to continue steadfastly in the word, prayer, breaking of bread together.  And let me add, as we learn to know more of our God, there is nothing that could hold us back from worshipping Him.
You can't be a strong believer isolating yourself from the rest of the Body members.  The members are interrelated and depended on each other and can only be strong when together with Christ being the Head of the Body.
If you are a child of God and don't currently belong to a church, find a Bible-base teaching church and be part of that family.  Your isolation is vulnerable to the enemy whose mission is to steal, kill and destroy.