Micronesian Outreach Ministries USA
Merry Christmas from our family to yours!
Thanksgiving Day was filled with worship, sharing of a Thanksgiving meal and fellowship among fellow Micronesians in San Diego, California.
MOMUSA joined ANCF for a Thanksgiving Worship at the Coral Innovation Center, Pasadena, California.
ICF Anniversary & Youth Rally
MOMUSA joined with ICF (Island Christian Fellowship of AZ), CCCA (Chuukese Community Church of AZ), and ICC (Island Community Church) of Oregon on a two day ministry event in Phoenix, Arizona.  Special thank you to Pastor Charles and Pastor Buehler along with the ICF Church Family for allowing us to be part of this wonderful and blessed experience.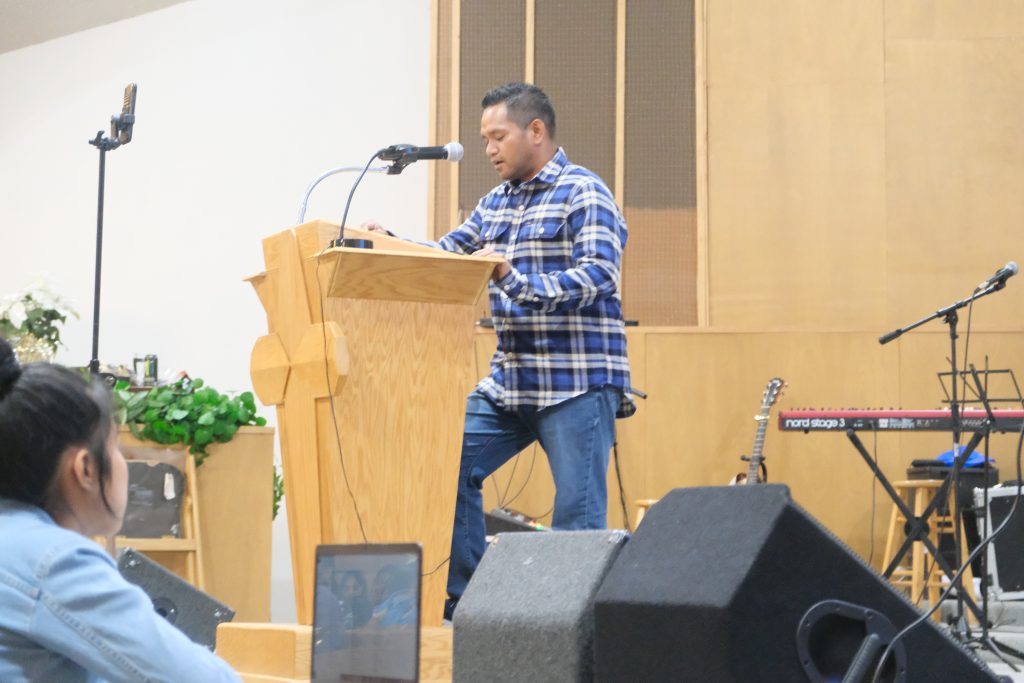 Women's Ministry - Bible Study
Studying the Word with Mrs. Nite Robert.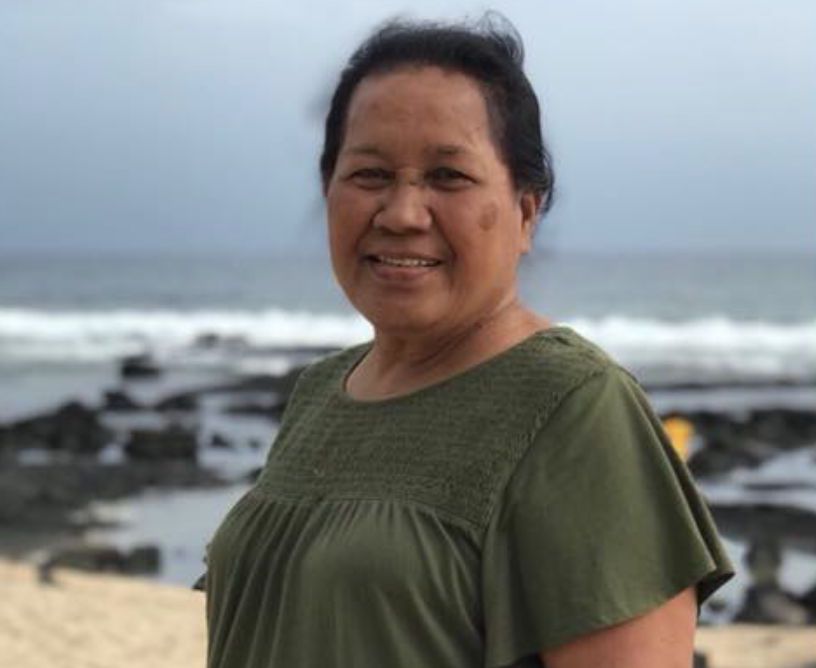 Yap AZ Ministry Event 2022
A gathering of Yapese took place in Mesa, Arizona on October 22, 2022, hosted by the Island Gathering Ministry of Texas under the leaderships of Pastor Andrew Tithin and David Defngin. MOMUSA is grateful and blessed to have its Senior Pastor and a few family members be part of this gathering. Thank you Pastor Yinolang from the IEC Church of Washington for allowing us to serve along.

Maui "Chosen" Ministry 2022
Thank you Maui!  Glory and honor to our heavenly Father who continues to do amazing works among our island people and beyond!  We praise and thank you Lord!
The MOMUSA and the IEC (Island Embassy Church) of Washington State teamed up on a joint-outreach ministry endeavor reaching out to islanders on Maui, Hawaii.  The event ran from September 15 thru 18, 2022.  About 200 participants attended, some of them came from Big Island, Kawaii and Oahu.
What an eventful day shared this past Sunday. Our families came together in worship. Child dedication was shared for three of our adorable children, Jeziah Zayne Suka, Sumiko Mai Robert, and Tautianei  Makai Jakobe "MJ" Aizawa Robert.
Shortly after, everyone came together in the Fellowship Hall for a celebration. In addition to the dedication, the Birthday blessings were in order. Happy Birthday to Jeziah & all the August babies.
100 families and friends gathered at the Highpoint Church in San Diego for this important occasion to bare witness and support parents as they presented their children to the Lord.
The service started off with a call to worship and opening prayer by Mr. Surleigh Tara.  Following that, the worship team led the congregation through worship songs.  A powerful and beautiful special number was presented by our Samoan family.
The dedication was officiated by Pastor Suka who closed out the ceremony by sharing a message from 1 Samuel 1-2.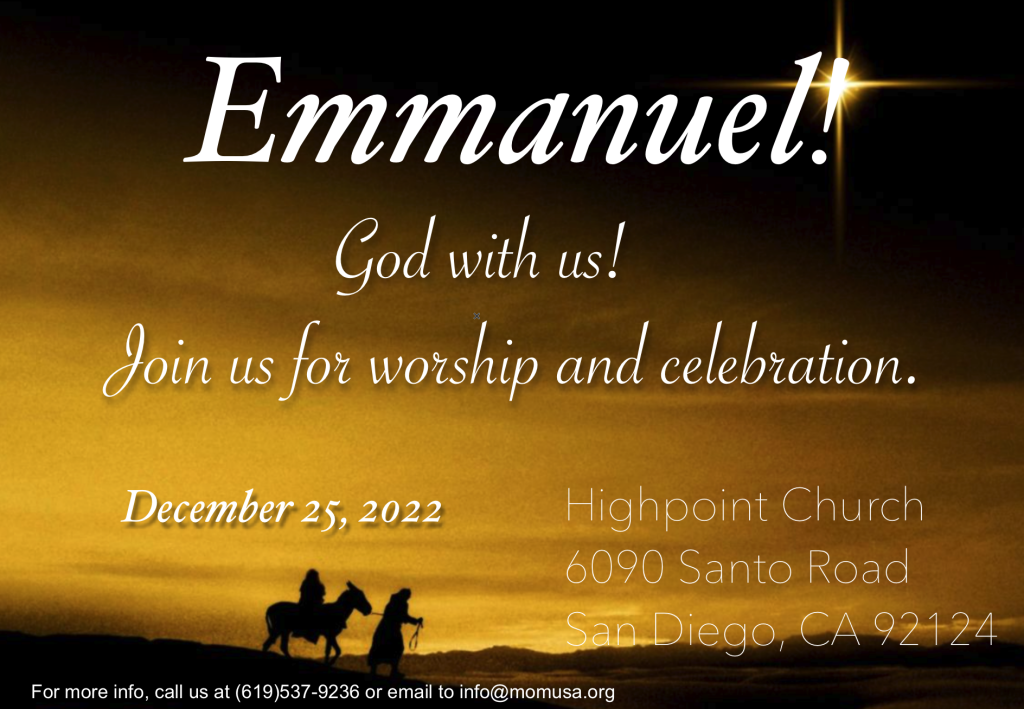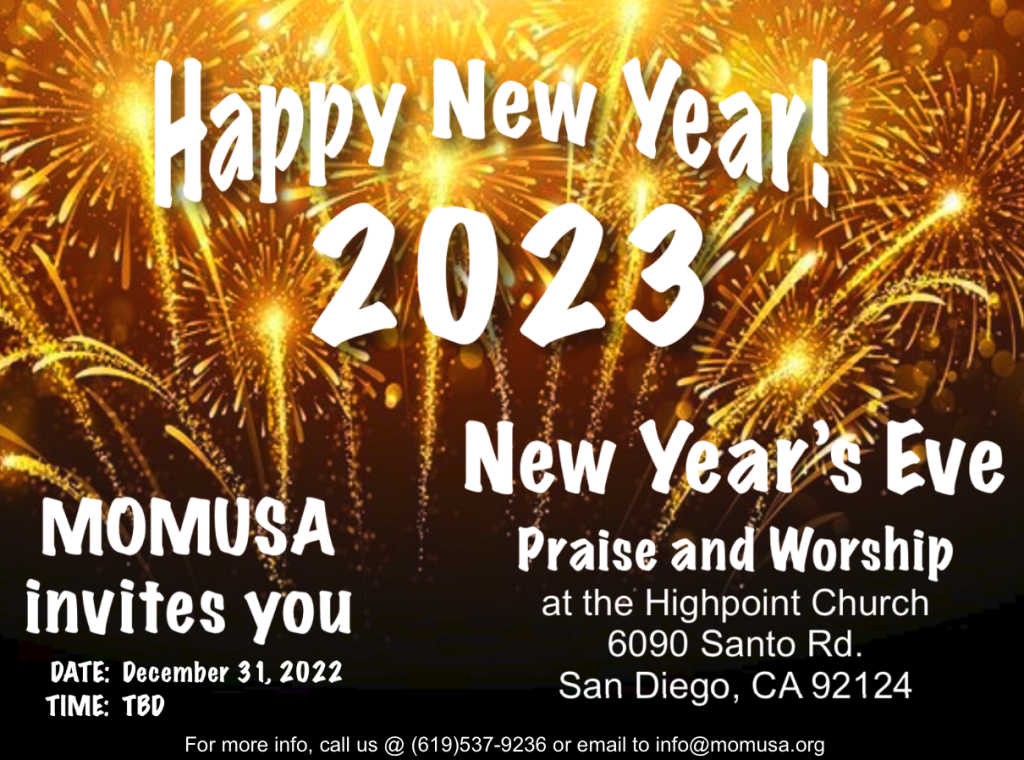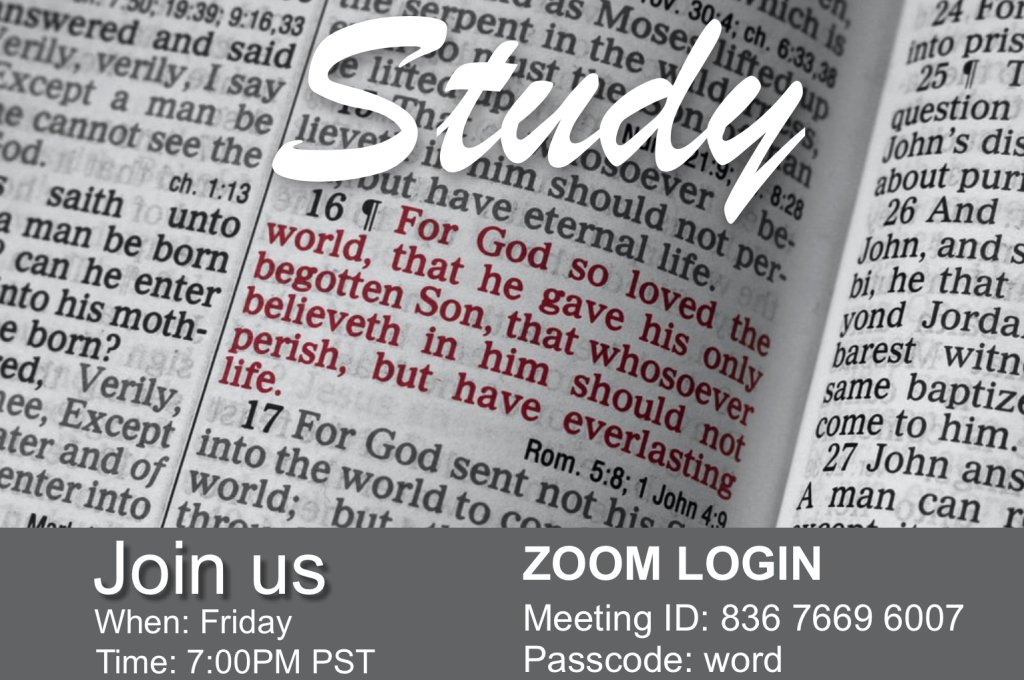 Why Should We Study the Bible?
The Bible is literally "God's breathed," 2 Timothy 3:16. In other words, it is God's very own words to us.
Going through life without the Bible would be like trying to get to a destination in the darkness of night without a gps or a shedding of light to lightens the path.
It is true, the Bible is about life, but it is beyond that. It is about our Lord Jesus Christ from Genesis 1:1 to Revelation 22:21. In order to see through life's path in this world, you need to have a light, and Jesus Christ is the true light of the world.
"Thy Word is a lamp unto my feet, and a light unto my path," (Psalm 119:105)
Delight in His Law and meditate on it day and night. We need it in this dark and fallen world.
"Therefore confess your sins to one another, and pray for one another so that you may be healed.  The prayer of a righteous man is powerful and effective,"  (James 5:16).
Prayer is essential to a child of God's upbringing.  Through prayer, we communicate to our heavenly Father just as we would to our earthly parent.  Not that God is not aware of our needs, but through prayer, we learn to depend on Him acknowledging He is our source of our needs, comfort, one who gives peace, protection, wisdom and much more.  Through prayer, we grow in our relationship with our heavenly Father.
We invite you to our weekly prayer every Tuesday at 7:00 PM.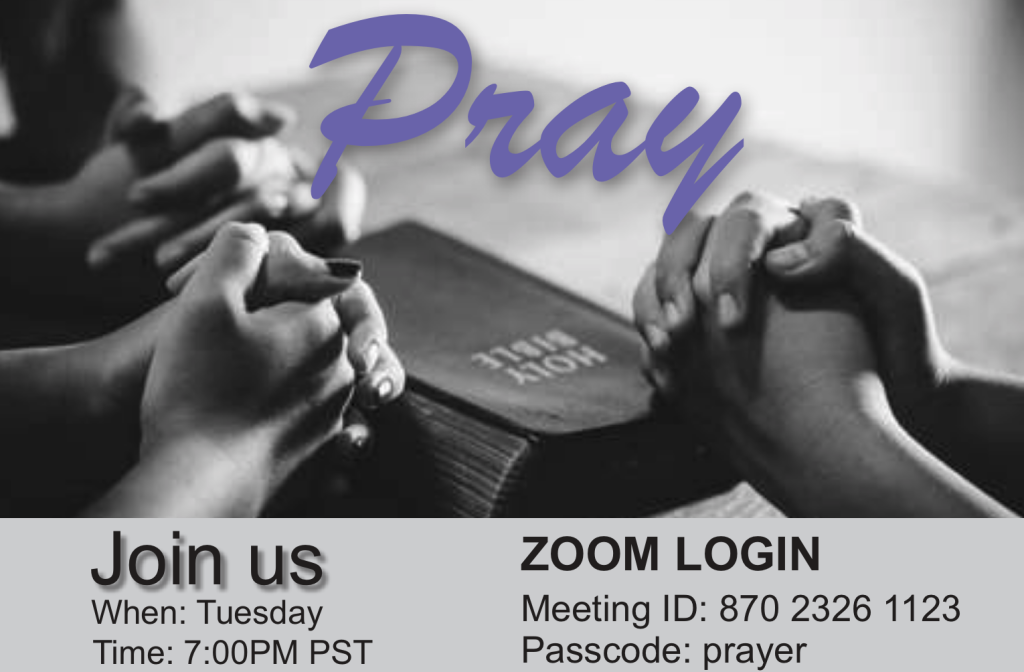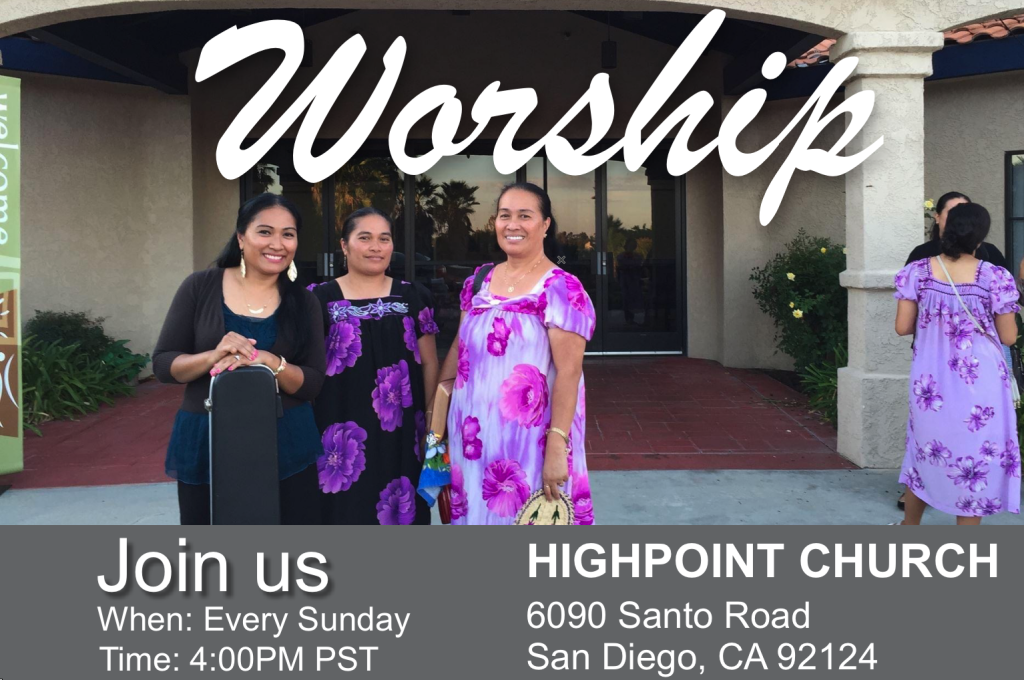 "Praise the LORD!  Praise God in His sanctuary; Praise Him in His mighty firmament!  Praise Him for His mighty acts; Praise Him according to His excellent greatness!  Praise Him with the sound of the trumpet; Praise Him with the timbrel and dance; Praise eHim with stringed instruments and flutes!  Praise Him with loud cymbals!  Let everything that has breath praise the LORD." (Psalm 150)
Worshipping God is the supreme purpose for which humans were created.  And worshipping Him should never be burdensome to His true children, rather a response to His goodness, majestic, awesomeness, and an expression of gratitude for all that He has done for us through His Son Jesus Christ. "God made Him who knew no sin to be sin for us, so that in Him we might become the righteousness of God," (2 Corinthians 5:21).
We invite you to join us in worship every Sunday at 4:00 PM at the Highpoint Church, 6090 Santo Road, San Diego, CA. 92124.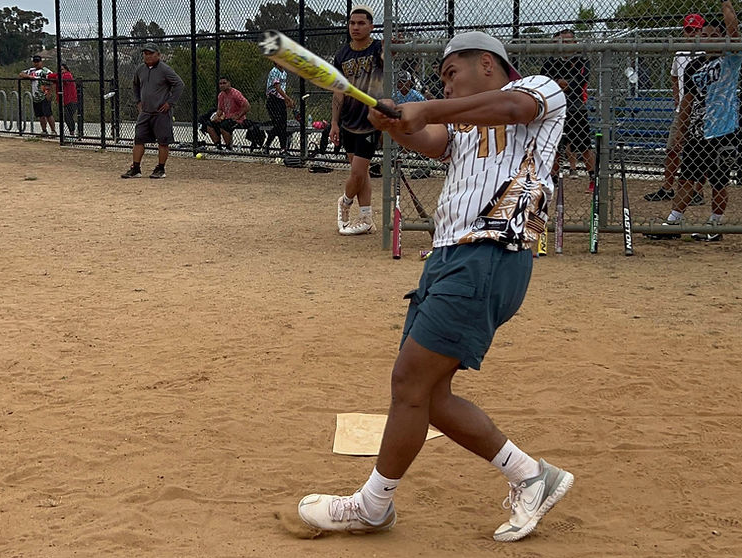 Memorial Day was celebrated with softball games at the Lopez Ridge Park in Mira Mesa, San Diego, California.